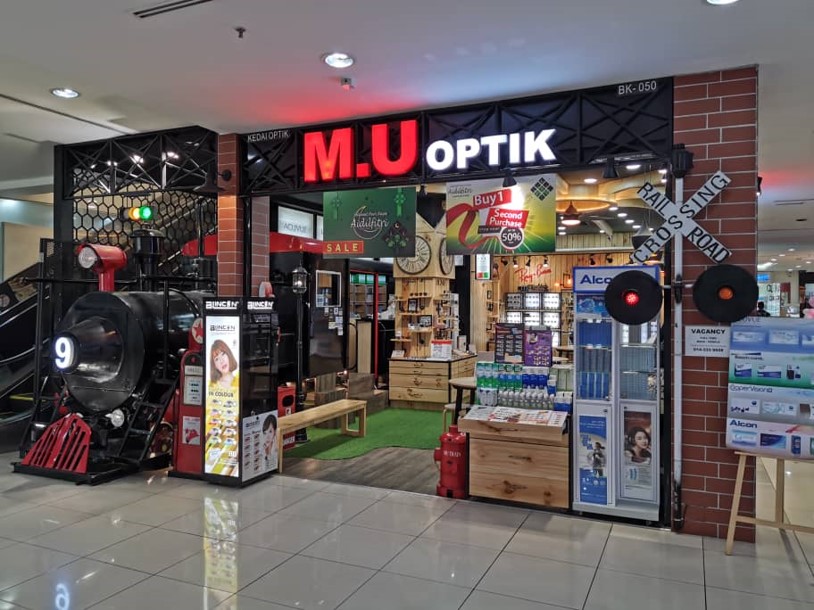 COMPANY BACKGROUND
MU Optik has been established for many years, and famous with our expert fitting prescription glasses skills, and also the professional services. Besides, we are using the advance technology for lenses making. Therefore, we have become one of the trustworthy optical brand to the customers.
With a view to develop our business, we decided to establish branches. We provide various types of frames and lenses to fulfill the needs of the customers.
Moreover, we are aggressive and innovating as to make sure all aspects of the are company getting better and better. Furthermore, we have formulated a series of rules and regulations of standardization in eye examination, frame fitting, repairing and etc. and these have becoming the management peculiarities.